Visibility for; Appropriate Need assessment & Use/benefit of funds provided
Higher Funding from donors
Eligibility Verification by trusted verifiers
Easy Recordkeeping of all transactions at detail needy level, to fulfill donor & Compliance requirements
Easy method to seek aid & provide information
Kept informed of Aid possibility
Receive the Aid quickly direct or to the designated institutions
We support the Use of QaimAid.com Platform service
Provides Institutions; easy maintainence and secure controlled sharing of "Needy data" with Verifier or Donor
Stakeholders can use any device from anywhere at any time to enter/access data. Smart phone enabled, Facilitates Eligibility verification and Donor Appeals /Report to Donor.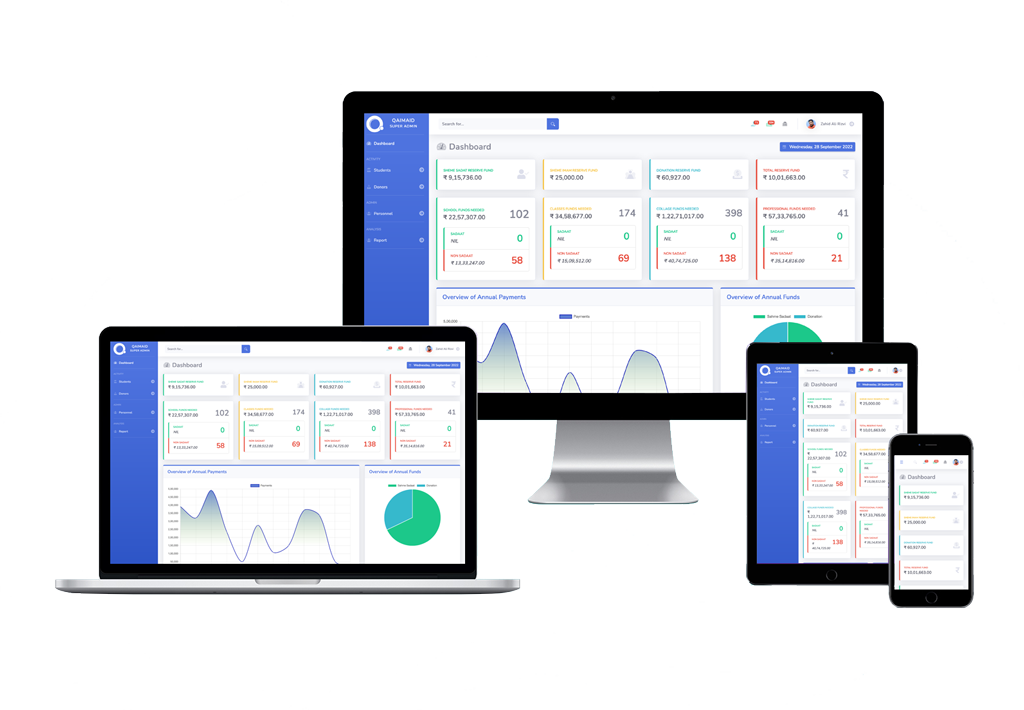 Overall Application Process

Platform and Process for Enhanced Aid delivery by Momin Institutions

Click Here
Prominent Indian Aid
Institutions
International Organisations Supporting
Momin Aid in India
Contact
Us
If you require any additional information or specifics regarding any of our activities, we will be delighted to clarify and brief you.
Our Address
Mumbai, INDIA
Email Us
connect@aidmomin.com